Cardboard trays with PE flow packs
Photo conditions: Pictures do not show flow packs to improve the quality of the photo.
RESULTS
Appearance: After 20 days at 7°C, blueberries contained in the package treated with cronogard® are more hydrated and do not show mold and rot while blueberries contained in the reference are moldy and dehydrated.
Consistency: Blueberries packed in treated trays are still firm, while those in reference packaging are much softer and overripe with evidence of molds.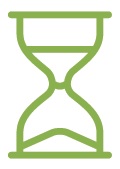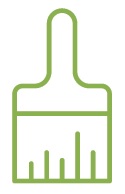 RAW MATERIAL and APPLICATION TECHNIQUE
cartonboard 100% virgin fibres
370 g/m2; flexo coating 2 layers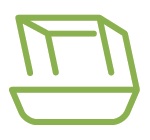 cronogard® treated cardboard
trays with untreated PE flow packs
untreated trays and PE flow packs