Cardboard trays with PE flow packs
Photo conditions: Pictures do not show flow packs to improve the quality of the photo.
RESULTS
Appearance: After 7 days at room temperature, strawberries contained in the package treated with cronogard® show still a brilliant red color and do not show mold and rot while strawberries contained in the reference are moldy and dehydrated.
Consistency: Strawberries packed in treated trays are still firm, while those in reference packaging are much softer and overripe, with evidence of molds.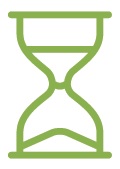 14 days at room temperature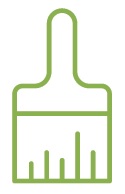 RAW MATERIAL and APPLICATION TECHNIQUE
cartonboard 100% virgin fibres
370 g/m2; flexo coating 1 layer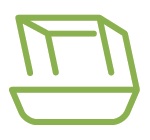 cronogard® treated cardboard
trays with untreated PE flow packs
untreated trays and PE flow packs